As an employee in the transportation industry, you may be subject to DOT workplace drug & alcohol testing. This online course meets the requirements of 49 CFR Part 382.601.
Who needs this training?
If you are a Commercial Drivers License (CDL) holder who operates Commercial Motor Vehicles, 26,001 #s GVWR or greater, OR
Operate a vehicle that carries 16 passengers or more including the driver, OR
Required to display a DOT placard in the transportation of hazardous material. [49CFR Part 382]
The task you actually perform qualify you as a safety-sensitive employee, not your job title.
Why do you need this training?
The short answer? Public safety.
---
In this one-hour course you will learn what an employee needs to know about DOT Drug & Alcohol Testing.

Here are the topics we'll be covering...
Who is subject to DOT testing?
Why are safety-sensitive employees tested?
What information must employers provide when I start my job?
Can I use prescribed medications & over-the-counter drugs and still work?
When will I be tested?
How is a urine drug test administered?
What are Medical Review Officers?
How is an alcohol test administered?
What if I refuse a test?
What if I test positive?
What are SAPs?
How do I find a SAP?
Will I lose my job if I violate drug & alcohol regulations?
Will my results be confidential?
Will the results follow me to different employers?
What should I do if I have an abuse problem?
---
Why choose Miles of Training?
We have been in the transportation industry for 27 years with expertise in DOT compliance.
We have helped over 100,000 carriers open their business, maintain their business, or fix a compliance issue.
Now we're offering unique online programs where you study and get certified on your own time. We realize you are busy and don't require you to jump through scheduled hoops.
These virtual online programs are designed to learn by video, text, and handy checklists. We've done the research and put it in an easy to understand method that allows you to learn at your own pace.
---
Technical Stuff
This virtual program allows you to take the course on your own time. Once completed we will notify your employer with a certificate of completion if you pass the final assessment with an 80% or higher.
You may take this course on any smart device, iPhone, Android, Tablet, Laptop or Desktop whether your PC or Mac based.
---
How long to I have access to this course?
For 1 year from when you signed up for this course! This course also serves as a handy reference if a drug and/or alcohol testing situation should arise in your workplace within your first year.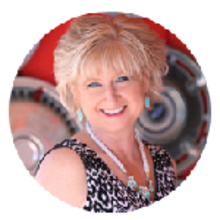 Online Instructor
Penni Royston
Penni Royston is the owner of Evilsizor Process Servers LLC and founder of DOT-Shield and Miles of Training. She has been married to her high-school sweetheart for 36 years, has 3 beautiful daughters and 2 fun-loving grandchildren.She has over 31 years of transportation compliance experience. She is an expert in fuel tax reporting, FMCSA & USDOT account compliance and can fix virtually any issue that arises with the MC or USDOT accounts. Penni realizes that the trucking industry is full of red-tape in so many different areas. It is her focus to help new carriers better understand and apply the government requirements with less stress. Providing the right tools in an easy to learn manner is her mission.In Penni's spare time she loves to live a healthy lifestyle, bike and hike in the beautiful Rocky Mountains. She is also a certified natural foods chef and culinary nutrition expert.
2

Drug & Alcohol Training Introduction

​Basic DOT Drug and Alcohol Program Facts

Who is Subject to DOT Testing?

Why are Safety-Sensitive Employees Tested?

3

​Use of Alcohol While on Duty

The Five Prohibited Drugs

Prescribed or Over-the-Counter Medication

4

The Alcohol Testing Process

​Retention & Disclosure of Records