Every new carrier will go through a New Entrant audit which usually occurs within the first year of your operations.
You will receive a letter, either by email or snail mail, requesting certain documents.
I will personally assist you through this process as your representative and will work with the auditor ensuring all documents are submitted as requested in the time allotted.
Our service is different because we provide you with this online help center helping you understand what is needed in the audit.
This system removes the initial overwhelm and breaks it down into steps within each module.
Go through the help center a step at a time. Call or email me with any questions that may arise.
You can even upload your documents right inside the help center and they will come directly to me!
Just remember...we have limited time to gather these documents so the earlier you prep the better!
Even if you haven't received your letter yet it's a great time to get your systems in place now! Then when you receive your letter you'll be ready!
Let's get started!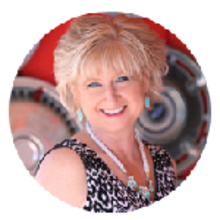 Online Instructor
Penni Royston
Penni Royston is the owner of Evilsizor Process Servers LLC and founder of DOT-Shield and Miles of Training. She has been married to her high-school sweetheart for 36 years, has 3 beautiful daughters and 2 fun-loving grandchildren.She has over 31 years of transportation compliance experience. She is an expert in fuel tax reporting, FMCSA & USDOT account compliance and can fix virtually any issue that arises with the MC or USDOT accounts. Penni realizes that the trucking industry is full of red-tape in so many different areas. It is her focus to help new carriers better understand and apply the government requirements with less stress. Providing the right tools in an easy to learn manner is her mission.In Penni's spare time she loves to live a healthy lifestyle, bike and hike in the beautiful Rocky Mountains. She is also a certified natural foods chef and culinary nutrition expert.
2

Handy Motor Carrier Guide

16 Unpardonable Sins - What Not To Do

3

Step 2 - Driver's License

Step 3 - Driver's Logs & Supporting Documents

Step 5 - Medical Certificates

Driver Qualification Checklist

Offline Solution - Driver Qualification File Packet

4

Vehicle-Related Documents

Step 2 - Vehicle Inspection

Step 3 - Hazardous Materials Shipping Papers

5

Carrier/Programmatic-Related Documents

Step 1 - Proof of Insurance

Step 2 - Drug & Alcohol Program

Step 3 - Accident Register
You may also consider this course...
$97.00

$97.00

2-Hour DOT Supervisory Training

Buy Now

$29.99 / month

$29.99 / month

Mastering DOT Compliance

Subscribe Now