What does it take to keep Commercial Motor Vehicle driver files up to date? 
What documents should you keep on file and how? 
And what exactly does the FMCSA require in this area?
This course offers answers to these questions and more! Whether you are a CMV driver yourself or oversee multiple drivers at once, this training is important for you to understand expectations in regards to Driver Qualification Files.
Does This Training Apply to Me?
Do you drive a commercial vehicle as specified in 49 CFR Part 391?
Are you a motor carrier who employed yourself?
Are you a driver or owner operator with authority?
If you answered yes to any of the three questions above, this training does apply to you! 
Why Do I Need This Training?
To be in DOT compliance?

          Avoid a failed audit due to lack these documents in your file

          Protect your company with the right documents

         To get organized with a plan to increase your drivers as your business grows

         Download the right forms to help you create your DQ files

Whether you opt for the paper filing system or an online system you are required to have a DQ file even if you are a sole driver. Find out what will work best for your type of operation.
Learn how to keep your DQ files simple and DOT compliant today!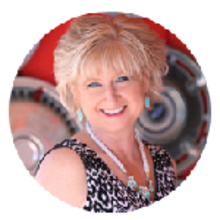 Online Instructor
Penni Royston
Penni Royston is the owner of Evilsizor Process Servers LLC and founder of DOT-Shield and Miles of Training. She has been married to her high-school sweetheart for 36 years, has 3 beautiful daughters and 2 fun-loving grandchildren.She has over 31 years of transportation compliance experience. She is an expert in fuel tax reporting, FMCSA & USDOT account compliance and can fix virtually any issue that arises with the MC or USDOT accounts. Penni realizes that the trucking industry is full of red-tape in so many different areas. It is her focus to help new carriers better understand and apply the government requirements with less stress. Providing the right tools in an easy to learn manner is her mission.In Penni's spare time she loves to live a healthy lifestyle, bike and hike in the beautiful Rocky Mountains. She is also a certified natural foods chef and culinary nutrition expert.
2

Does This Training Apply to Me?

Basic Requirements & Responsibilities

3

Recordkeeping Requirements

4

Driver Qualification Files Quiz
$29.99 / month

$29.99 / month

Mastering DOT Compliance

Subscribe Now