What to know how to gain points on your SMS score? (Remember the SMS score is like golf, the lower the better!)
By not maintaining proper driver daily logs!
Even though the ELD mandate date is approaching, you still need to know the ins and outs of this process in order to avoid potential violations.
Keeping a daily log, whether paper or electronic, is the name of the game in the trucking world. It's important for each commercial driver to keep and maintain logs to help ensure the safety of the public.
Tired and overworked drivers cause careless accidents!
In this course you will learn the difference between on and off duty, how many hours you're allowed to drive in one sitting, when a break is necessary, and how many hours you are allowed to be on duty for a 7 or 8 day period.
Learning the rules and applying them to your operations will help reduce roadside inspection violations, and keep everyone on the roads safe.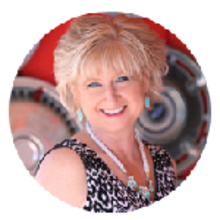 Online Instructor
Penni Royston
Penni Royston is the owner of Evilsizor Process Servers LLC and founder of DOT-Shield and Miles of Training. She has been married to her high-school sweetheart for 36 years, has 3 beautiful daughters and 2 fun-loving grandchildren.She has over 31 years of transportation compliance experience. She is an expert in fuel tax reporting, FMCSA & USDOT account compliance and can fix virtually any issue that arises with the MC or USDOT accounts. Penni realizes that the trucking industry is full of red-tape in so many different areas. It is her focus to help new carriers better understand and apply the government requirements with less stress. Providing the right tools in an easy to learn manner is her mission.In Penni's spare time she loves to live a healthy lifestyle, bike and hike in the beautiful Rocky Mountains. She is also a certified natural foods chef and culinary nutrition expert.
2

100 Air-Mile Radius Exemption

3

Passenger-Carrying Operations Limits

34-Hour Restart Provision

New Personal Conveyance Rules [11-12-2018]

4